Red Riding Hood Fairy Tale Fantasy Print, 8.5 x 11" Children's Girl's Nursery wall art decor, signed and numbered illustration print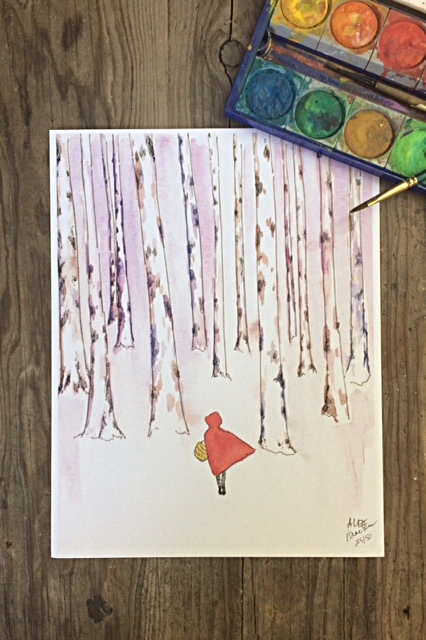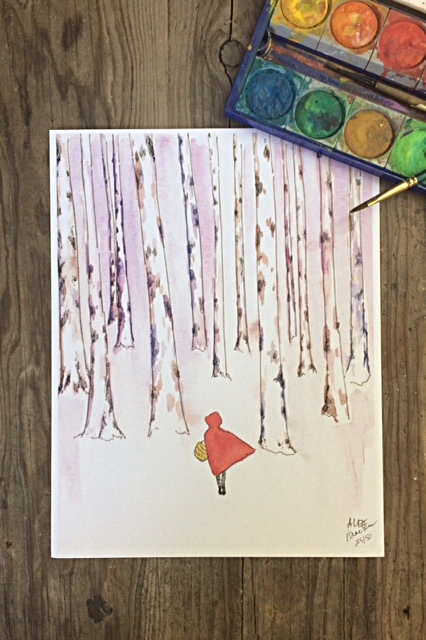 Red Riding Hood Fairy Tale Fantasy Print, 8.5 x 11" Children's Girl's Nursery wall art decor, signed and numbered illustration print
The magic of favorite fairy tales with a fresh look.

Title: Red Riding Hood Considers the Woods

This is a digital print of my watercolor and ink painting, "Red Riding Hood Considers the Woods."
Fade resistant inks on high quality, card stock weight paper.

8.5 x 11" wall art. Perfect for a children's or girl's room, or baby nursery decor.

Unframed and ready for your personal touch.

Prints colors may deviate slightly from the original painting.

Visit my shop to view additional original paintings, prints, and greeting cards. Any painting can be recreated and personalized for you. Please contact me today about a custom order for original watercolor art that is uniquely yours.

Securely packaged for safe shipping.